Eyes are the most impactful feature on our face, and a doe-eyed look can add an inherent charm to your appearance, making you look younger and drop-dead gorgeous. Though not all of us are naturally blessed with big, bright eyes, all it takes is some crafty makeup tricks to add more depth and dimension to make them look bigger and more beautiful. Here are five such easy-to-follow makeup hacks that can make your eyes pop.
Lighten Up The Waterline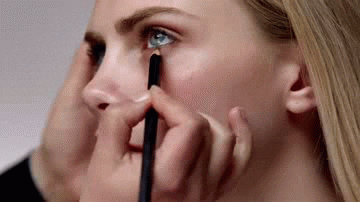 Ditch the good ol' kohl-lined look and get a nude eyeliner to create an illusion of depth by making the whites of your eyes look wider than they actually are. You can work with both white and skin-toned nude liners to create this look. However, the latter looks refined and gives a more natural effect. You can choose from options like the BeYu Soft Liner White or FACES Eye Pencil Buff Brown to get that simple but crucial trick right.
Concealer To Hide The Trouble Spots If dark circles, puffiness and uneven skin tone are taking away the oomph factor from your eyes, introducing a good concealer like the Maybelline New York Intense Age Rewind Concealer is a must in your makeup regime. Apart from hiding these trouble spots, this concealer also helps in lightening up the usually darker spots such as the inner and outer corners of the eyes, making them look more pronounced.
Define Your Eyes With A Highlighter Highlighters aren't just meant for your cheekbones, if used right, they can help define the eyes and make them look bigger. One of the lesser-known but extremely effective hacks is to use a highlighter along the brow line, on the eyelid, and towards the inner corner to make them pop.
Accentuate Your Lashes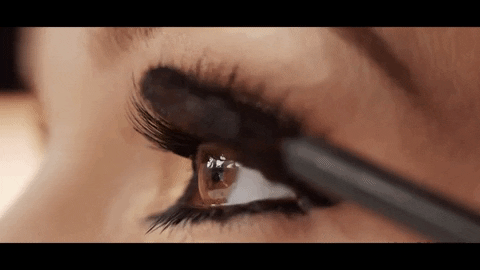 Mascara. Mascara. Mascara…there is no emphasizing the importance of applying a mascara to complete your makeup look. Using the product to make the eyes look bigger and brighter is the oldest trick in the makeup books. To get the maximum effect out of this time-tested trick, combine a good mascara with a lash curler and work the product on both your upper and lower lashes.
Work On The Crease The last thing left for you to do is to add more dimension to your eyes. This step is crucial to make them pop, irrespective of whether you are going for a bold smoky-eye effect or a softer no-makeup look. It is best to choose a shade which is closer to your skin tone for the crease as dark colours make your eyes appear smaller. If you are settling for a nude look,  a light brown tone on the crease works well!
Image credit; Gipgy.com
Shop The Article Here